Jim Cramer Begs For New Fed Action To Boost Stock Market (02/12/2016)
By

wsw staff

on Fri, 02/12/2016 - 07:41
Now Cramer is begging Janet Yellen to do something new to make the stock market go up. It doesn't matter to him that the stock market reached a manic valuation level only seen three previous times in the history of the S&P 500. Nor does it matter to him that it is actually the Fed QE policies that have led today's malaise and have done nothing for the real economy.
All it did was make companies go into debt so they can do buybacks and now many companies are screwed. And so the policies were actually counterproductive, but he only wants more debt and more madness.
All he cares about his stocks.
He doesn't care if Fed action to make stocks go up hurts the real economy and even in the stock market in the long-run.
All he wants is for his stocks to go up and everyone else be damned.
And this makes him the ultimate spokesman for the stock market bubble bull who care nothing for this nation's future.
In reality what was needed was policies to grow the real economy first so that the stock market would follow instead of trying to rising stock prices the priority. But those were not the policies that we got since 2009 thanks to people like Cramer and the masses of stock market bubble bulls who only cared about their stocks.
Grab This Free Report: My Top Options Trading Setup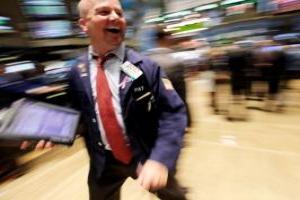 This free special WSW report is devoted to my top options trading setup. I do this one simple trade at least once a month.
Grab it and get along with it our future stock market action updates. Do not think about buying any other stocks or options before you read this report. To get this report click here