When Stocks Fall Despite Fed Easy Money (02/08/2016)
By

wsw staff

on Mon, 02/08/2016 - 05:46
We are witnessing another Fed policy failure - or the start of one.
John Hussman writes:
Put simply, the Federal Reserve has created the third speculative bubble in 15 years in return for real economic improvements that amount to literally a fraction of 1% from where we would otherwise have been.

It's slightly amusing to hear alarm from some corners that the Wu-Xia rate has increased toward zero - as if the impact of this "tightening" on the real economy is something to be feared. That fear might be valid if there was a strong effect size linking changes in the shadow rate to changes in the real economy. But as Wu and Xia's own work demonstrates, there is not. The entire global economy seems condemned to repeatedly suffer from deranged central bankers that wholly disregard the weak effect size of monetary policy on policy targets like employment and inflation, and equally disregard their responsibility for the disruptive economic collapses that have followed on the heels of Fed-induced yield-seeking speculation.

In short, what we should fear is not the slight impact of recent policy normalizations, but the violent, delayed, yet inevitable consequences of years of speculative distortions that are already fully baked in the cake. What we should fear are the Fed's repeated and deranged attempts to achieve weak effects on the real economy, at the cost of speculative distortions that exact ten times the damage when they unwind. What we should fear is more of the same Fed recklessness that encouraged a yield-seeking bubble in mortgage debt, enabling a housing bubble that collapsed to create the worst economic crisis since the Great Depression. What we should fear is Fed policy that has encouraged a yield-seeking bubble in equities, debt-financed stock repurchases, and covenant-lite junk debt; that has carried capitalization-weighted valuations to the second greatest extreme in history other than the 2000 peak, and median equity valuations to the highest level ever recorded. That's exactly what the Fed has done in recent years, and the cost of that unwinding is still ahead.
Full story here.
Grab This Free Report: My Top Options Trading Setup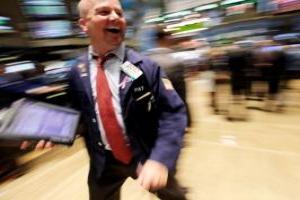 This free special WSW report is devoted to my top options trading setup. I do this one simple trade at least once a month.
Grab it and get along with it our future stock market action updates. Do not think about buying any other stocks or options before you read this report. To get this report click here