Bubble Stock LinkedIn Crashes Over 30% Overnight (02/05/2016)
By

wsw staff

on Fri, 02/05/2016 - 08:43
LinkedIn is crashing over 30% after yesterday's earning report.
According to a Mashable article:
The professional social networking company posted a surprise loss of $8.4 million in the holiday quarter as it continues to invest in new products and services. LinkedIn also forecasted weaker sales for the upcoming quarter and year than Wall Street analysts had expected.

Like other businesses this cycle, LinkedIn CFO Steve Sordello laid some of the blame for its lower forecast on "current global economic conditions."
Full story here.
Grab This Free Report: Our Top Mining Stock Pick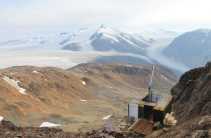 This free special WSW report is devoted to IDM Mining and why it is currently our top mining stock pick.
Grab it and get our next gold price entry point. Do not think about buying any other gold stocks before you read this report. To get this report click here