New Book Reveals History Of Our Secret Government (02/04/2016)
By

wsw staff

on Thu, 02/04/2016 - 08:10
A review of the new best-selling book The Devil's Chessboard by James DiEugenio:
David Talbot's The Devil's Chessboard has a massive scope to it. It deals with three main figures. The first, and the main character, is CIA Director Allen Dulles. The second, and a supporting character, is his brother, Secretary of State, John Foster Dulles. The third major character, who is dealt with in the last 270 pages of the book, is President John F. Kennedy.

Beyond focusing on three historical giants, because the framework is a biography of Allen Dulles, the book deals with some extraordinarily complex, controversial, even convoluted, historical events. Because, as the subtitle of the book states, perhaps no other single individual did as much to create the so—called "secret government" of the United States. The one that the mainstream media refuses to recognize, but which the public, in growing numbers, has grown to accept as a fact of life. This dichotomy has done much to feed the growing disbelief by the populace in both the American government, and the American media.
For full article go here: The Devil's Chessboard book review.
Grab This Free Report: My Top Options Trading Setup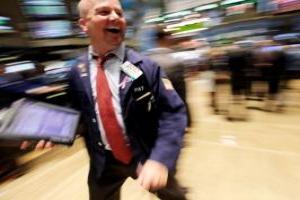 This free special WSW report is devoted to my top options trading setup. I do this one simple trade at least once a month.
Grab it and get along with it our future stock market action updates. Do not think about buying any other stocks or options before you read this report. To get this report click here