David Skarica: How I Have Made Money In The Stock Market Turmoil And You Can Too - Mike Swanson (01/19/2016)
By

Mike Swanson

on Tue, 01/19/2016 - 12:54
Yesterday I posted a video that David Skarica put together about why the stock market is going to drop.
If you missed it you can watch it here.
We are finally getting a bounce this morning in the stock market!
But it looks like we are really not going to get a huge rebound, but more of a pause for 1-3 weeks before another big decline begins.
Churn and drop.
Many will lose money on the next dump, but some will make a killing.
The only way to make money in a market like this is to bet against stocks.
Dave sent me another follow up video today that I posted right here:
In this video Dave explains how he has personally profited from the market drop this year and how you can do so to when the next big one hits.
He also reveals a stock he is currently betting against right now.
Yesterday I got Dave to agree to do a special opening to get in his premium service at a discount over his big one time rate.
If you want to make money in stocks by betting against them now is the time to do so and Dave's premium trading service can help you do it.
This offer will expire Weds at midnight.
I talk with Dave on a daily basis and there is no one on top of this market like he is right now.
So to take advantage of this offer click here.
Grab This Free Report: My Top Options Trading Setup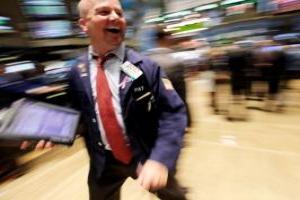 This free special WSW report is devoted to my top options trading setup. I do this one simple trade at least once a month.
Grab it and get along with it our future stock market action updates. Do not think about buying any other stocks or options before you read this report. To get this report click here