Why The Stock Market Drop This Year Is Just Starting - Mike Swanson (01/18/2016)
By

Mike Swanson

on Mon, 01/18/2016 - 12:32
David Skarica sent me the above video overview of the stock market.
I just watched it and it's really worth you taking the small amount of time to watch it.
Here is the bad news: the stock market decline this year is just starting.
And this is a very important video for you to watch in order to understand why I say this.
You really need to know what is happening in the stock market and what has caused it to fall.
Now here is the good news: a bounce can indeed come now, but if it does you should use it to bet against stocks if you want to make money.
The bad news isn't really bad news if you put it to your advantage.
After I watched this video I got Dave to agree to do a special opening to get in his premium service at a discount over his big one time rate.
If you want to make money in stocks by betting against them now is the time to do so and Dave's premium trading service can help you do it.
This offer will expire Weds at midnight.
If you have been watching our videos then you have seen what has happened to Dave option plays in SWKS, SKX, and PZZA to just name a few.
So to take advantage of this offer click here.


Grab This Free Report: My Top Options Trading Setup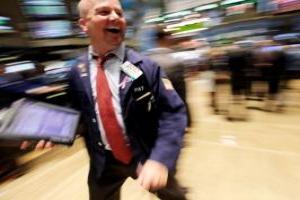 This free special WSW report is devoted to my top options trading setup. I do this one simple trade at least once a month.
Grab it and get along with it our future stock market action updates. Do not think about buying any other stocks or options before you read this report. To get this report click here