A Stock Market Bounce Is Likely Now, But Another Bigger Drop Will Follow - Mike Swanson (01/07/2016)
By

Mike Swanson

on Thu, 01/07/2016 - 21:28
A stock market bounce is likely now, but more big losses will be the story for 2016.
One way I have prepared for this year is by creating a private group to target POS stocks to bet against.
I believe most people are going to lose money this year, because they will fail to adapt to the bear market trend.
I don't think you should sell now, because a bounce is likely, but I fear a bounce will make most people just get complacent and fail to make changes.
Instead they will try to keep buying the fad stocks of 2014 over and over again or just hold and hope.
Ironically there are things that are going to go up as a result of the stock market falling.
Gold is going to be the first thing to go up, because people will realize that the Fed is not going to raise rates four times, and it looks like it could be starting a key breakout today.
Investors would be best to raise some cash on the next bounce and put some money into gold.
The next thing one should do is get in my new short selling group and become a Power Investor ASAP.
The POS Stock Detective course is brand new and I am offering a special 41% launch discount this week that expires Sunday night. So buying now means saving money.
You can do that by going here.
Grab This Free Report: My Top Options Trading Setup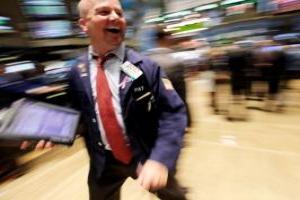 This free special WSW report is devoted to my top options trading setup. I do this one simple trade at least once a month.
Grab it and get along with it our future stock market action updates. Do not think about buying any other stocks or options before you read this report. To get this report click here