CNBC Bubble Bull Says Ignore Drop - Mike Swanson (01/05/2016)
By

Mike Swanson

on Tue, 01/05/2016 - 06:16
CNBC ratings are falling, because it is a joke.
Nowhere was that on display yesterday than in this interview with Jeremy Siegel who told people on Monday to ignore the drop in the stock market, because he says it will go up 8-10% by the end of 2016.
One thing he does say is that I do with agree with is that the Fed won't raise rates four times like they said they will and he believed they would a week ago.
When the S&P 500 hits 2,000 then bubble bulls beg for no more rate hikes.
The problem with his call for a 10% gain this year is he is ignoring the disintegration in the internals in the stock market and the crazy valuations of stocks in general, which he doesn't mention.
He is the perfect bubble bull talking head for CNBC, because he always calls for stock gains and is a professor that wears a suit so he looks like he could be a serious value style investor.
But he never looks at valuations - EVER.
Here is a video by an independent news outlet that has actual news and explains something that happened yesterday that helped to trigger the drop in China.
This information should have been on CNBC.
But I guess when you get people as "talking heads" who are just old pasty white men from the suburbs you are not going to talk to someone who knows anything at all about what is happening in China.
What you will get is a Wall Street cheerleader and that is it.
But if you talk to someone from China who actually knows something then you can find something out.
But CNBC does not do any real reporting at all - but just puts on stock market cheerleaders.
This is the year that bears and short sellers are going to rule the stock market.
If you want to be a part of that there is no better way than to get into my short selling group and grab my POS Stock Course.
To do that go here.
Grab This Free Report: My Top Options Trading Setup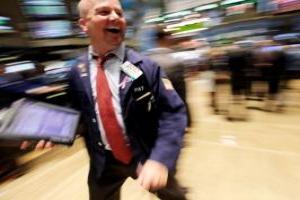 This free special WSW report is devoted to my top options trading setup. I do this one simple trade at least once a month.
Grab it and get along with it our future stock market action updates. Do not think about buying any other stocks or options before you read this report. To get this report click here