Podcast - Charles Hugh Smith On The Future of Currencies and his New Book A Radically Beneficial World - Mike Swanson (12/22/2015)
By

Mike Swanson

on Tue, 12/22/2015 - 09:19
I had the honor to do this podcast with Charles Hugh Smith who runs the popular blog www.oftwominds.com about his new book A Radically Beneficial World.
Charles is a thinker who explores the reasons for the breakdown in our world system that is resulting in a stagnating economy and growing debts. In this book he also looks at a new future that could come as a result of it. He explains why the nature of the currency we use and how it is created is central, especially when compared to precious metals and gold stocks.
I just finished reading this book and it's a good one.
To grab his book click here.
You can also download the mp3 audio file for this interview on your computer by clicking here WITH A RIGHT BUTTON CLICK and selecting SAVE FILE AS from the drop down menu.
You can also listen to this podcast on Itunes by going here.
If you have an rss reader you can subscribe to the podcast by clicking here.






Grab This Free Report: My Top Options Trading Setup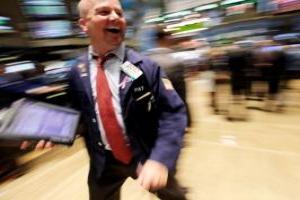 This free special WSW report is devoted to my top options trading setup. I do this one simple trade at least once a month.
Grab it and get along with it our future stock market action updates. Do not think about buying any other stocks or options before you read this report. To get this report click here