Get Ready For A Wild Week As Cramer Talks About Selling - Mike Swanson (12/13/2015)
By

Mike Swanson

on Sun, 12/13/2015 - 08:05
Last week the stock market dumped and had a very nasty Friday.
The stock market has been down almost every day this month and the selling has caused Cramer to change the bullish tune he was playing in October and November while the market was rallying to a sad tune in which he talks about selling.
He even he says that the market might fall really bad on Monday.
Look I'm as bearish as anyone on the market - in fact I get regular emails from bubble bulls that throw fits when I warn them about the risks in the stock market.
Bubble bulls though have a very bad habit of buying stocks AFTER big rallies and then selling on drops.
And they buy silly stocks that go straight up and stall out.
I'm trying to teach them to stop doing this, but in many cases it's like talking to a gambling crack addict.
Every month Ameritrade issues a press release detailing the most popular activity of its account holders and this is exactly what they tend to do.
TD Ameritrade clients were more aggressively positioned in November. The increase in exposure to equity markets was the result of both net buying and increases in the volatility relative to the overall market in some of the most widely held positions.

...

Retailers and consumer goods issuers continued to be popular net buys ahead of the holiday shopping season. Online retailer Amazon.com Inc. (AMZN) appeared to garner the most interest in this group, however NIKE Inc. (NKE) and Starbucks Corp. (SBUX) were also popular net buys.
There is no doubt that some of the Ameritraders who bought into the last top on margin are now being forced to sell.
But on a short-term basis the stock market is now oversold and is likely to be up by the end of the coming week from where it opens Monday morning.
So yes we can see the start of a bounce after the Fed meeting into the end of the year.
Even Cramer mentions this possibility in the video above.
And I talked about this scenario in an interview I did last week with Jim Goddard.
To listen to it go here.
Now if we do get an end of the year bounce rally in the stock market THEN IT WILL be time to do selling.
The time to do selling is not tomorrow as Cramer is saying - but after the next bounce.
And if we get a bounce into the end of the year it will be imperative to sell, because next year is going to be a total disaster for the stock market.
Now if you want to buy stocks for a bounce then you should check out Matt Morris's top six stock picks for 2016.
For that tap here.
Grab This Free Report: My Top Options Trading Setup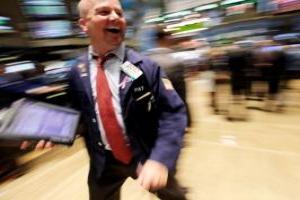 This free special WSW report is devoted to my top options trading setup. I do this one simple trade at least once a month.
Grab it and get along with it our future stock market action updates. Do not think about buying any other stocks or options before you read this report. To get this report click here