Two Thoughts On Last Week's Terror Attacks - Mike Swanson (11/16/2015)
By

Mike Swanson

on Mon, 11/16/2015 - 11:30
Two thoughts on terror attack. I'm not going to say how bad it is, because you know it is bad.
First this is nothing new. About 8 years ago there was gunmen attack in India identical to this in which over 100 people were killed. Similar attacks also happened in Bali aimed at tourists. Dozens killed. So this is no new thing representing a new surge in terror to come or the end of the world. People forget these things happened and TV puts nothing in context. So terror last week is just treated as if it is some new epic thing when it isn't. So there is no need to go into panic or get all worked up by the TV set. And terror attacks are not going to crash the stock market.
Second - the Republican race. Whoever gets a bump in the polls this week after the attack is likely to become the real front runner in the race, because that is the person the Republican voters want as their leader in office. That will be the person they think is best to be "big daddy" for them. In the last election when the floods hit NJ Obama bumped in the polls and Romney fell. So for whatever reasons people thought Obama was best to be their protector in crisis and Romney not so good. So who do Republican voters really want? We will find out... but I worry that Carson is going to slip...because Trump hit him hard last week....
Grab This Free Report: My Top Options Trading Setup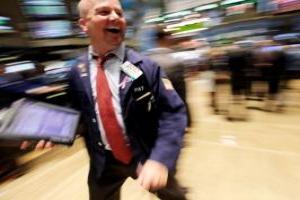 This free special WSW report is devoted to my top options trading setup. I do this one simple trade at least once a month.
Grab it and get along with it our future stock market action updates. Do not think about buying any other stocks or options before you read this report. To get this report click here