Jim Cramer's Shameless SkyWorks Pump - Mike Swanson (08/19/2015)
By

Mike Swanson

on Wed, 08/19/2015 - 09:09
At the start of this month I publicly fingered SkyWorks as a stock to bet against.
Since I did that SWKS has been one of the worst performing stocks in the entire S&P 500 and fell over 6% just yesterday.
I didn't know that SWKS was a "stock pick" in one of TheStreet.com pay services.
So last night on CNBC Cramer did an entire ten minute segment on CNBC with the CEO of SWKS to pump the stock.
He gave the CEO softball questions that enabled him to try to make things sound like they are ok.
Cramer ended the segment suggesting that SWKS is a good buy because it has "only" a P/E of 14.
He is wrong.
In reality its P/E is 22.39.
It's forward P/E is 13.89.
It is trading at a P/S of 5.28.
So it's still overvalued in bubble land and even if it goes up today thanks to idiot buying from Cramer mindless TV viewers it will continue its nasty bear trend and demolish those that buy it.
Cramer's segment was utterly shameless.
If he was a real journalist he would have asked the CEO why insiders have been dumping the stock like mad all year.
He would have asked this CEO why he himself has sold close to $10 million dollars worth of SWKS shares this year.
He would have asked him why on May 29 he sold $2.9 million worth of stock in one single day that followed a $5 million stock dump on May 18.
But Cramer didn't do that.
All he did was pump.
And it's a pump that will enable more insiders to dump stock on his own viewers that bought just because they saw this on CNBC.
On CNBC the stock market is always supposed to go up forever and every stock is a buy no matter whether they have the simplest facts right or wrong.
In reality the stock market is faltering and the best way to make money now in the US stock market is to BET AGAINST stocks.
That is your real takeaway from SkyWorks.
The way to make money now is not to do what CNBC tells you to do, but to actually profit from the people who mess up by obeying CNBC talking heads in a stock market trading like this one is.
Lots of bubble stocks are blowing up.
Yesterday even Wal-Mart dumped again.
A few weeks ago it was Disney that crashed.
As for SkyWorks I do not know this CEO, but just by looking at the way he presents himself on CNBC I wouldn't buy a used car from him.
Take a look at the list of insiders sells on this one for yourself by going here.


Grab This Free Report: My Top Options Trading Setup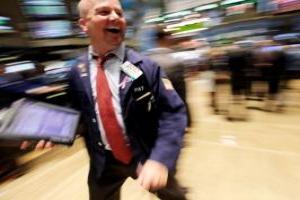 This free special WSW report is devoted to my top options trading setup. I do this one simple trade at least once a month.
Grab it and get along with it our future stock market action updates. Do not think about buying any other stocks or options before you read this report. To get this report click here