CNBC Bubble Head Says "Nothing To Worry About" (05/07/2015)
By

wsw staff

on Thu, 05/07/2015 - 06:47
Don Luskin, chief investment officer of TrendMacro, says Fed chairs have "terrible track records of predicting the market" and explains why there's nothing to be worried about.
CNBC does not reveal that Luskin opened up a mutual fund that invested in tech stocks and internet junk and had to shut it down do to losses in 2000.
But CNBC needs people like to him to reassure investors on stock market down days so he was the perfect guest to interview.
Luskin declares that P/E's mean nothing and with interest rates low stocks can go up forever.
Luskin has NEVER seen an overvalued US stock market and recommends buying more stocks.
Grab This Free Report: My Top Options Trading Setup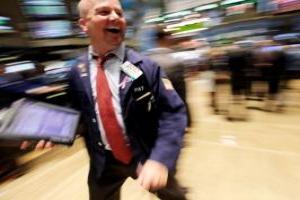 This free special WSW report is devoted to my top options trading setup. I do this one simple trade at least once a month.
Grab it and get along with it our future stock market action updates. Do not think about buying any other stocks or options before you read this report. To get this report click here