Stock Market Dangers Are Growing With David Skarica (03/31/2015)
By

Mike Swanson

on Tue, 03/31/2015 - 09:36
Do not be fooled by yesterday's wonder rally.
The Nasdaq got above 5,000 for three days the other and everyone is euphoric, but look at this chart of the advance/decline line for the Nasdaq, which shows that most stocks inside the Nasdaq are no longer going up with it.

Now the Cramers and CNBC bull market "Fast Money" gurus simply focus every day on the one or two stocks that do really well and ignore everything else that is going on inside of the stock market. So yesterday Cramer pumped lemon stock.
We are in a stage three topping market that will lead to a new bull market. This doesn't mean the market is going to crash tomorrow, but that you need to understand the big picture to know where things are ultimately going.
Now here is a video I did with David Skarica of AddictedtoProfits.net about what is happening in the stock market with a big picture view of things:
In order to help you prepare for what is to come I have put together this special Bear Market Power Pack.
Grab This Free Report: My Top Options Trading Setup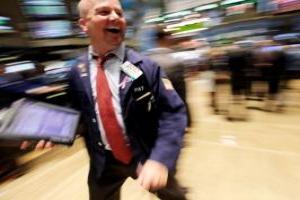 This free special WSW report is devoted to my top options trading setup. I do this one simple trade at least once a month.
Grab it and get along with it our future stock market action updates. Do not think about buying any other stocks or options before you read this report. To get this report click here