Jim Cramer Leads Gullabulls Into Oblivion (03/31/2015)
By

Mike Swanson

on Tue, 03/31/2015 - 07:51
The market is in a stage three top and becoming increasingly more volatile.
Internals are disintegrating inside the stock market and it is only a matter of time that we will see the US stock market go into a bear market.
But everyone is bullish thinking that the stairway to heaven rally that began in December, 2012 is just going to go on forever, and the occasional wonder rally days provoke euphoria among bulls.
And so Jim Cramer pumped Lululemon hype last night:
What Cramer and "Fast Money" boys on CNBC tend to do is just hype up whatever stock happened to have a big move that day.
What is interesting is that the quality of stocks he is pumping is going down the toilet.
He used to pump DOW stocks.
Last month it was biotech right before it topped.
And now it is silly stuff like lemon.
Of course this makes him a silly guy, but it is what happens at a bull market end.
Grab This Free Report: My Top Options Trading Setup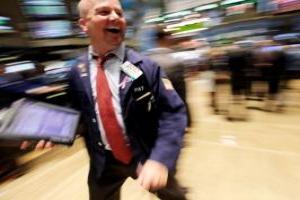 This free special WSW report is devoted to my top options trading setup. I do this one simple trade at least once a month.
Grab it and get along with it our future stock market action updates. Do not think about buying any other stocks or options before you read this report. To get this report click here