Another Day Means Yet Another Call For Endless Stock Gains On CNBC (03/27/2015)
By

wsw staff

on Fri, 03/27/2015 - 18:56
This is Friday and that means it is another 24 hour period of business "news" on CNBC.
And that means dozens of calls for endless stock market gains were made today on that channel.
Here is one of them above.
This was the biggest "news" story on CNBC and I posted it on here so that you do not have to watch CNBC all day yourself.
This was it - and I am sure the people who watched it ate it up.


Grab This Free Report: Our Top Mining Stock Pick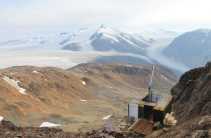 This free special WSW report is devoted to IDM Mining and why it is currently our top mining stock pick.
Grab it and get our next gold price entry point. Do not think about buying any other gold stocks before you read this report. To get this report click here