Zero Fear in Last Week's Stock Market Drop In Options Market (03/16/2015)
By

wsw staff

on Mon, 03/16/2015 - 08:30
This is from an article by Bloomberg:
While U.S. stocks keep falling, an index that's supposed to track investor angst is behaving as if it's just another day in the market. What's going on?

The Chicago Board Options Exchange Volatility Index climbed to 16 as the S&P 500 lost 3 percent from a record high on March 2, the second-lowest VIX level for a stock decline of that size since March 2007. Compare that to the previous six years: on average when the stock gauge dipped that much, it pushed the VIX to 30.

One explanation for the ambivalence is that investors have bigger things on their minds. Options contracts that pay off should the S&P 500 lose 10 percent in the next three months, near the time of a potential Federal Reserve rate increase, are by some measures almost seven times more expensive than at the start of the year, the data show.

"There's not much concern about the kind of risk that would drive you into very short-term hedges," Jared Woodard, a senior equity derivatives strategist at BGC Partners LP in New York, said by phone. "The kind of risks that people are looking at are in terms of profit margins for next quarter and the Fed move."
For full story go here.
Grab This Free Report: My Top Options Trading Setup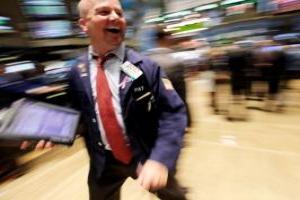 This free special WSW report is devoted to my top options trading setup. I do this one simple trade at least once a month.
Grab it and get along with it our future stock market action updates. Do not think about buying any other stocks or options before you read this report. To get this report click here