The Hidden History Of Ben Bradlee and The Washington Post (03/11/2015)
By

wsw staff

on Wed, 03/11/2015 - 09:03
From an article by Jim Dieugenio posted at consortium news serving as a Ben Bradlee biography that goes into his life like no one has done before.
Washington Post's editor Ben Bradlee, whose memoir was entitled "A Good Life," is remembered by many as a tough-talking, street-smart journalist. But that reputation was more image than truth as the real Bradlee was an Establishment insider who knew which secrets to keep, writes James DiEugenio.

....

Ben Bradlee's journalistic reputation is defined in the public's mind by his role as the Washington Post's gutsy executive editor during the Watergate scandal and especially by Jason Robards's dramatic portrayal of him in the movie, "All the President's Men." Bradlee's role in Richard Nixon's political demise and his famous friendship with John F. Kennedy created an image of Bradlee as an icon of the "liberal media," but those chapters of his life are misleading and miss the point of who Ben Bradlee really was and what his legacy truly is.

As we saw in Part One, Bradlee came from the American ruling elite and operated within a social framework that involved close personal relationships with leading figures in the U.S. government and its intelligence community, including CIA rising star Richard Helms who had been Bradlee's friend since childhood.
For part one of this article go here.
Part II deals in depth on Ben Bradlee as a journalist and editor.
Grab This Free Report: My Top Options Trading Setup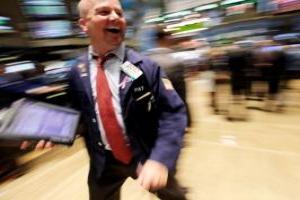 This free special WSW report is devoted to my top options trading setup. I do this one simple trade at least once a month.
Grab it and get along with it our future stock market action updates. Do not think about buying any other stocks or options before you read this report. To get this report click here