CNBC Tells People To Borrow Money From Bank To Buy Stocks - Mike Swanson(03/06/2015)
By

Mike Swanson

on Fri, 03/06/2015 - 08:17
Watch below as Bill Griffeth and Kelly Evans host WSJ's Jonathan Clements and Premier Financial Advisors' Mark Martiak for a discussion on what we're calling the car-stock arbitrage wherein you are (literally) encouraged to take out a 7 year loan with a rapidly amortizing asset as collateral in order to buy stocks.
This was said on CNBC two days ago... a quote:
I think it's a reasonable trade-off. You know, borrow at three or four percent and then go up and invest in the stock market. I wouldn't actually really be that concerned about whether the car is going to depreciate or not. Yeah, we know the car is going to lose half of its value in the first four years…

The question is 'what is the better financial transaction to do?'

And if you take a holistic view of your finances, yeah you probably want to take out that loan and invest in equities.
No bubble?
The longer a stock market goes up the more and more people want to get in and and the more people become willing to do anything to be a part of it. That is why there is a record margin debt in the market and now and why advice such as that shown in this video is welcome by the stock market masses that watch this.
This is CNBC.
Grab This Free Report: My Top Options Trading Setup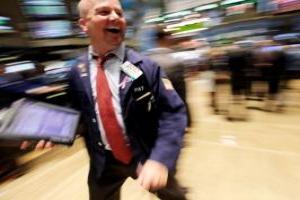 This free special WSW report is devoted to my top options trading setup. I do this one simple trade at least once a month.
Grab it and get along with it our future stock market action updates. Do not think about buying any other stocks or options before you read this report. To get this report click here