Podcast - David Skarica On The Return Of Market Volatility - Mike Swanson (12/12/2014)
By

Mike Swanson

on Fri, 12/12/2014 - 08:41
Well it looks like some crazy swings in the stock market are beginning again.
I do not think the market is about to dive like it did in October yet and we should still should get an end of the year rally - or bounce - but I think it's all happening in the context of a stage three topping phase that really began a few months ago when the internal breakdown inside the stock market began.
What we are seeing is just a part of that.
This week I talked with David Skarica of www.addictedtoprofits.net about this and what is happening now in the stock market.
You can also download the mp3 audio file for this podcast on your computer by clicking here WITH A RIGHT BUTTON CLICK and selecting SAVE FILE AS from the drop down menu.
If you have a rss reader you can subscribe to the podcast by clicking here.
If you use itunes open up your itunes account and go to podcasts and do a search for WallStreetWindow and you'll be able to subscribe to this podcast and get new releases the instant they are available - and listen with your device anywhere you want.
If you subscribe via itunes it will help support this podcast by getting itunes to recommend it to its users.
Grab This Free Report: My Top Options Trading Setup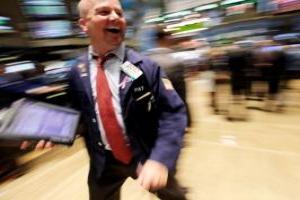 This free special WSW report is devoted to my top options trading setup. I do this one simple trade at least once a month.
Grab it and get along with it our future stock market action updates. Do not think about buying any other stocks or options before you read this report. To get this report click here