Click Here: Grab The Total Options Income Program
Yes over ninety percent of options expire worthless and I have found that with a small portion of money in a brokerage account I can generate cash by selling options on stocks that I do not own with one simple strategy to people who simply want to gamble it up.
Imagine owning a casino in which people pay you over and over again every month to buy long shot bets from you that almost never pay off.
Now right up front I got tell you that as all disclaimers say that I cannot guarantee you that every single trade I do is a winner and there are always risks in the financial markets no matter what you do.
But professionals and casino owners put the odds in their favor so that the "house always wins" in the long run. That is what I seek to do in the options market and what I want to help you do too.
And the reality is that there is a segment of the trading world that consists of crazed long shot options gambler players who just want to buy wild bets over and over again as if they are buying lottery tickets every month.
There is always someone out there at any moment willing to do a long-shot option play.
WHY MOST OPTION TRADES NEVER WORK OUT
An option is not just a bet on a stock to go up or down. It's a bet that it will move beyond a certain price target within a certain time frame called an expiration date.
And so each moment that goes by the option becomes more and more worthless. And that is why most options expire worthless. The stocks often enough just don't move fast enough in the small time window needed for the option to work out.
But there is another hidden factor in an option that most option buyers don't factor in.
And that is a volatility premium. That is an added price premium based on perceptions on how quickly a stock will move and often the premiums are priced sky high to punish the options buyer.
And rarely does the option buyer think about this much less factor it in. So he ends up buying expensive options that put the odds even more out of his favor.
LET ME TELL YOU HOW ONE OF MY GREATEST TRADES BECAME ONE OF MY WORST
We all learn from experiences. To become a great trader or investor you have to learn from your bad experiences and adapt.
In April of 2000 I became bearish on the stock market and warned people to get out (I did the same thing in the summer of 2008 before the crash).
But in the summer of 2002 the market had fallen so much that I began patiently to look for a bottom to make a play on.
And one of the signs of a bottom is panic selling.
And the market fell and fell and finally it gapped down one morning in July and panic was everywhere. They were scared on TV and the VIX spiked up in the morning like crazy.
I bought $10,000 worth of calls on the Nasdaq 100. It was the QQQ's.
I thought if the market were to rally here I would get rich off this trade.
It was the dead bottom.
And the market rallied like crazy for weeks.
And I made nothing.
In fact I actually lost money, despite making one of the greatest trades ever.
My timing was perfect.
But I didn't look at the volatility factor. On the moment I bought the options the volatility premium on them was sky high and I got raped in the options market for making the mistake of not factoring that in.
The volatility premium was so large that when it went my way my call options collapsed in value anyway even though the Nasdaq went up, because the volatility premium fell to nothing.
It was a mistake I learned from and now I put these premiums in my favor by selling options trading at crazed premiums to people who are paying me for these long shot bets.
DO YOU WANT REPEATABLE TRADES THAT PUT THE ODDS IN YOUR FAVOR?
We are in a strange moment in time in which it is just about impossible to get any interest at the bank to make income and the stock market is at the second highest valuation level in its entire history (in terms of CAPE ratio and other indicators such as P/S ratios) so putting all of one's money into the market for dividend payments is scary.
Distortions are growing in the system so just hoping it will remain stable forever is risky and I believe foolhardy.
I know Janet Yellen said a few months ago that we'll never see any financial problems in the markets in our lifetime ever again, but I don't believe her. One day chaos is going to come.
The options market gives us the opportunity to escape that by doing regular trades that expire on a limited time frame without having to have the stock market always go in one direction.
Doing simple repeatable trades that put the odds in our favor I believe right now is the best way to generate some income in a brokerage account and take control of this financial market situation.
And it takes very little money at all to do options trades. So you don't have to sell all of your positions to do this if you already are fully invested and you don't even have to have a big account to get started.
Really anyone can do it.
The trick in trading like this is to look for repeatable trades that put the odds as much as possible in your favor that don't even take a lot of money to do.
INTRODUCING MY OPTIONS INCOME GENERATOR TRADING ALERTS
Starting today you can use the same precise system I use for my own option income trades by receiving access to my trading reports.
On May 8, 2017 I released the first of these Options Income Generator Trading alerts to my private Power Investor Group.
And today you can begin to get these reports too.
Every single month I put out at least one of these reports.
Each one has at least one option trade in it and usually more with trades designed to make income on options that expire within four weeks.
So the idea is to roll into the trades every couple weeks and make trades like this on a month to month basis.
Not only does this take advantage of a limited options expiration time frame to put the odds in our favor, but sets up a situation for repeatable trades over and over and over again.
It's a simple system to get started with and once you start to get these reports we'll be able to do it side by side together.
All you have to do is grab my new Total Options Income Program today to get started.
You may have seen people sell options trading services for huge amounts of money for a big one year fee.
I'm talking like $2,000 and sometimes even $5,000.
I'm not going to do that even though people charge that much because of the big gains($$$$$) that can be made from options.
Instead today I'll get you in for a 30-day trial so that you can decide if this is really for you for a much smaller price than that.
And the Total Options Income Program comes with these bonuses:
Bonus: Options Income Generator Course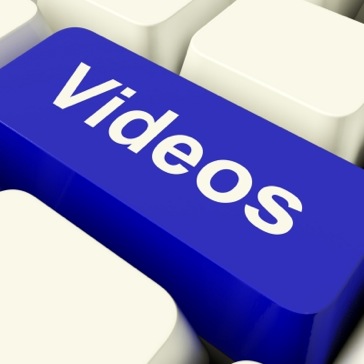 The Options Income Generator Course is a series of six video modules that will explain to you in full detail how this options income strategy works.
I have not been able to share everything to the whole public outside of the private Power Investor group about this strategy and all of the tactics involved.
But here in this course you will find out everything and if you have questions once you get the course all you have to do is email and ask.
Of course with the trading reports we will apply the concepts in this course every single month together.
Here are the modules you will get:






Bonus: Stock Market Sector Rotation Strategies
You are starting to get an idea of how to take control of the options market, but there is more.
Along with the six modules in the Options Income Generator Course you also will receive a new mini-course I developed in January as a one time offer as a bonus.
I sold it right after New Years and then put it up for sale on Amazon.com as a DVD for $47.00.
This course is about how to identify the best sectors in the market to invest in and WHEN to enter them using this specific entry point strategy.
Whether you buy stocks or trade ETF's this course will show you the single best setup I know of to make buys.
It's not about chasing like you see on CNBC where they tell you to buy whatever is up the most in any given trading day, but to analyze how sectors are moving against the market at the right time to find the the best moment to buy.
Sometimes that means waiting when the time isn't right.
But what it really means is aiming.
And then lining up the target and taking fire.
What this bonus contains is a simple 60 minute online video and PDF transcript.
And it's key to understanding what is happening with the sectors inside of the stock market to be able to know what is actually happening with the stock market averages themselves.
Combo Bonus Deal: THE POWER INVESTOR TRIAL
Once you grab the Total Options Trading Program you will get these two courses and a free 30-day trial to my monthly Options Income Trading alert.
If you decide that these trading reports are not for you all you have to do is cancel the trial and you'll never be billed ever again for them.
However, you'll get more than the Options Income Trading Alerts.
You'll also get added on to them every month membership to my private Power Investor group.
The regular price for the Power Investor group is $97 a month, but you are getting it with the Options Income Trading Alerts at no extra cost.
So this is an effect a combo membership deal for two premium and elite trading and investing services for the price of one.
Basically you'll be getting the best of everything I have to offer in this combo deal.
Let explain more about what you will get in the Power Investor group. It will give you access to my model portfolio which invests in a mix of exchange traded funds to invest in simple positions in order to take advantage of the changing trends of the markets. This portfolio typically invests in up to five exchange traded funds at a time. So this will tell you what I think are the best five ETF's to invest in.
For more short-term trades you will also get access to my top individual stock trading, options trading, and commodity trading ideas every single week. So you will know exactly what stocks I am personally the most involved in and think are the best ones to own and even ones I like to bet against for stock market drops.
What you will get as a Power Investor subscriber is a PDF research report from me every week in which I go over what is happening in the stock market, metals markets, commodities world with trading setups and any changes being made to my model portfolio revealed.
Reading this PDF report every week will keep you informed about everything going on in the financial markets and give you a leg up on everyone else.
The Options Income Trading Alerts and Power Investor membership combo renews at the price of $97.00 every 30-days. Your first 30-days are free as a trial membership. If you decide it is not for you all you have to do is cancel before the 30-day trial period is over and you will not be charged anything beyond your initial payment for the Total Options Income Program.
Now you could also simply forget about the Power Investor Service and the bonuses and the Options Income Trading Alerts and just get The Options Income course all by itself if you want. I would not do that myself, but if you have family members with no money to invest with yet who are simply looking to learn before they open up a brokerage account that option is available for you.
If you are looking to step up to the plate and take control of the markets than this complete packaged program is for you.
And yes the options income trades are real.
Every single trade in the reports I send you are trades that I am doing myself.
HOW TO GENERATE INCOME FROM THE OPTIONS MARKET

COURSE ONLY
BONUS: TOTAL OPTIONS INCOME PROGRAM
OPTIONS INCOME GENERATOR COURSE: (valued at $106.15)
BONUS
Bonus 1: Stock Market Sector Rotation Strategies (valued at $47.00)
–
Bonus 2: Free 30-day trial membership to Options Income Trading Alerts (valued at $97.00)
-
Bonus 3: Free 30-day trial membership to Power Investor Service (valued at $97.00)
-
Today's Price:
$106.15
$110.87
Summary:

Your charge is for $106.15 and will give you instant access to the Options Income Generator Course without any of the valuable bonuses. You can get more bang for your buck by grabbing the Total Options Income Program.

Your initial charge will be for $110.87 and includes a free 30-day trial membership to Options Income Alerts + Power Investor combo. If you do not cancel the membership before 30 days you will then be charged $97.00/month as long as you keep the membership. You can cancel by emailing us or going to the support form.

Pay Safely With Any Of The Options Below

| | | |
| --- | --- | --- |
| To Pay: | | |
Important Usage: What will happen once you click the buy now button is simple. After you hit the buy button you will be taken to a page where you can fill in enter email address and credit card or paypal details. This will be verified instantly and you will be sent an email with access information.
You can reach us at our support desk by clicking here.
ClickBank is the retailer of products on this site. CLICKBANK® is a registered trademark of Click Sales, Inc., a Delaware corporation located at 917 S. Lusk Street, Suite 200, Boise Idaho, 83706, USA and used by permission. ClickBank's role as retailer does not constitute an endorsement, approval or review of these products or any claim, statement or opinion used in promotion of these products. Clickbank "will, at its option, replace or repair any defective product within 60 days from the date of purchase. After 60 days all sales are final." This means that if you are not happy with your purchase of that you can contact them and tell them that you want a refund in the first 60 days.
©1998-2017 Timingwallstreet, Inc. All Rights Reserved. "WallStreetWindow" is a tradermark used by Timingwallstreet, Inc. Disclaimer can be found here. Our shipping and refund policies for physical products can be found here.